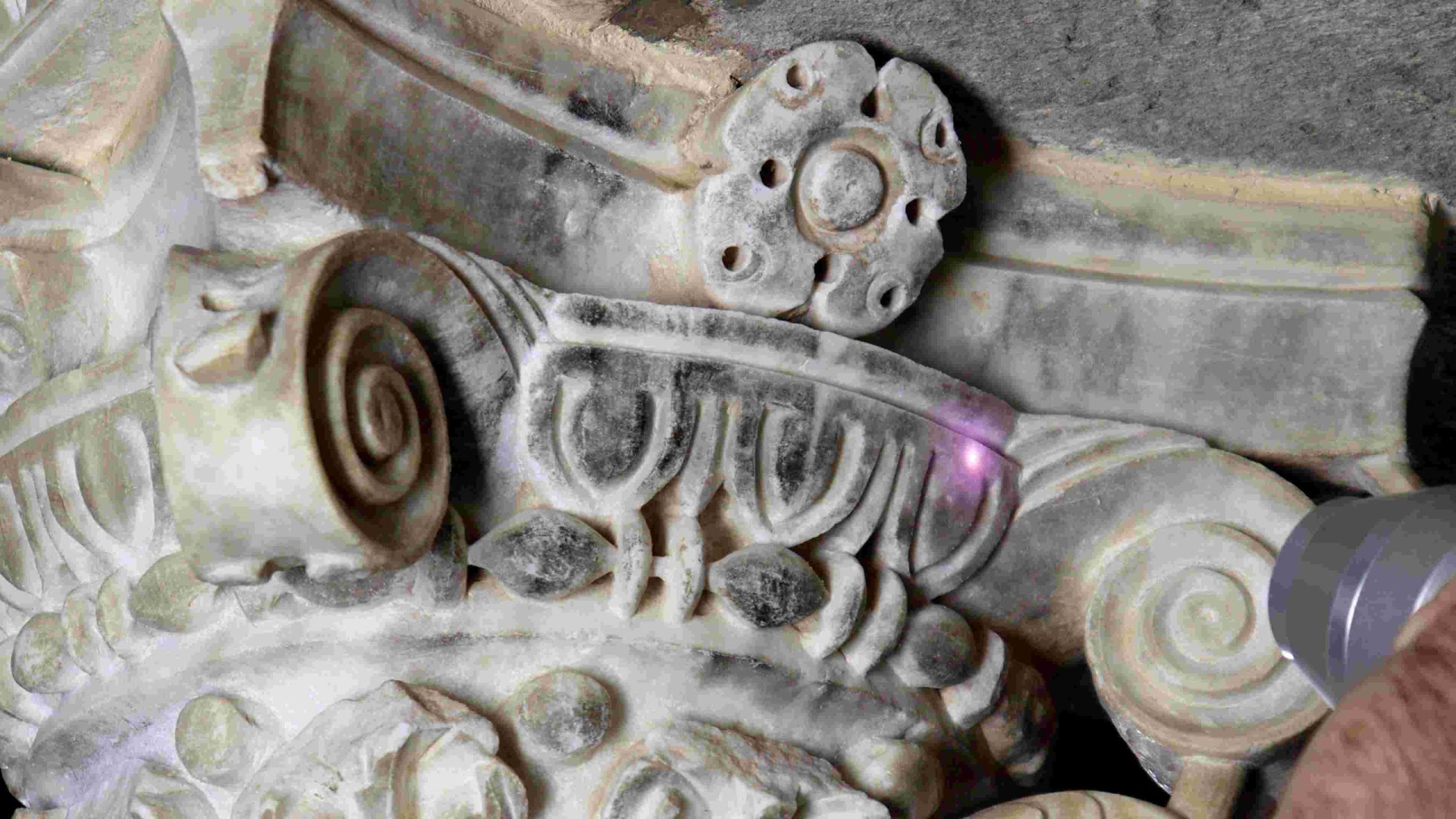 The restoration of the pulpit and balustrade of the Basilica of San Miniato al Monte, promoted by Friends of Florence, has just been completed.
The conservative intervention, directed by Dr. Maria Maugeri, with the scientific support of the ISPC of the CNR and carried out by restorers Daniela Manna and Marina Vincenti, also saw the contribution of the laser device technology of El.En. S.p.A. made available free of charge for the removal of concretions on the balustrade and on a capital.
ElEn thus reaffirms its desire to contribute to the conservation of the historical and artistic heritage of our community, also collaborating on this occasion with Friends of Florence.